Our Work ~ Nursery
Spring 2016
Miss Price
January Intake
We would like to welcome all the new children who started in the January intake. We pack a lot of fun and messy activities into the day at nursery and I'm sure we will have a fabulous year together.
Our First Week
In our first week we were joined by our parents. They helped us to self register and find our pegs. We looked at all the different areas and played with our new friends.
We loved having our parents at school to help us settle in.
Chocolate Thief!
We investigated a chocolate crime which took place in Nursery. A masked thief stole chocolates and ran into school in a disguise. We had to interview three suspects, make wanted posters and take their finger prints. After a long investigation we finally found the chocolates in Mrs Rogers's office. She apologised for the incident and promised she would never do it again.
We have had visits from lots of people in our community
The Dental Nurse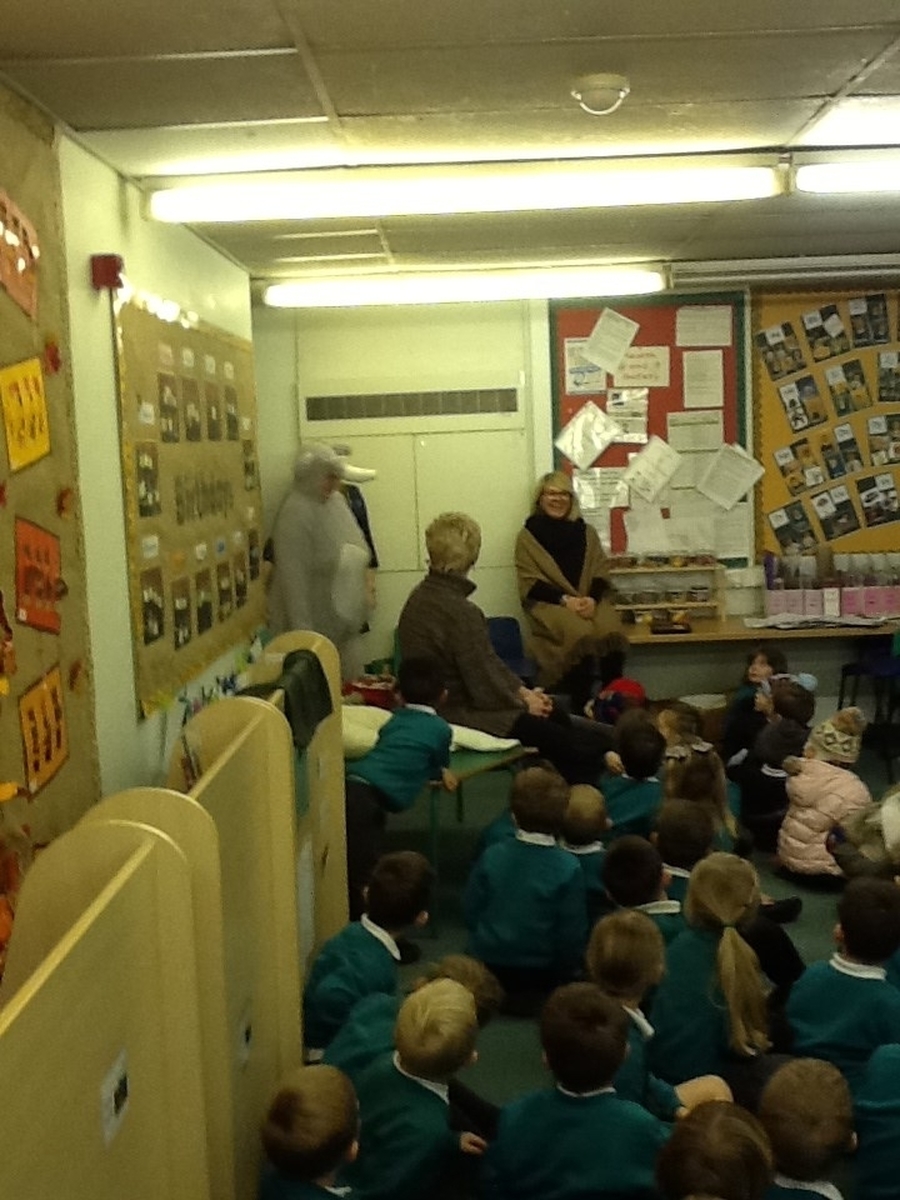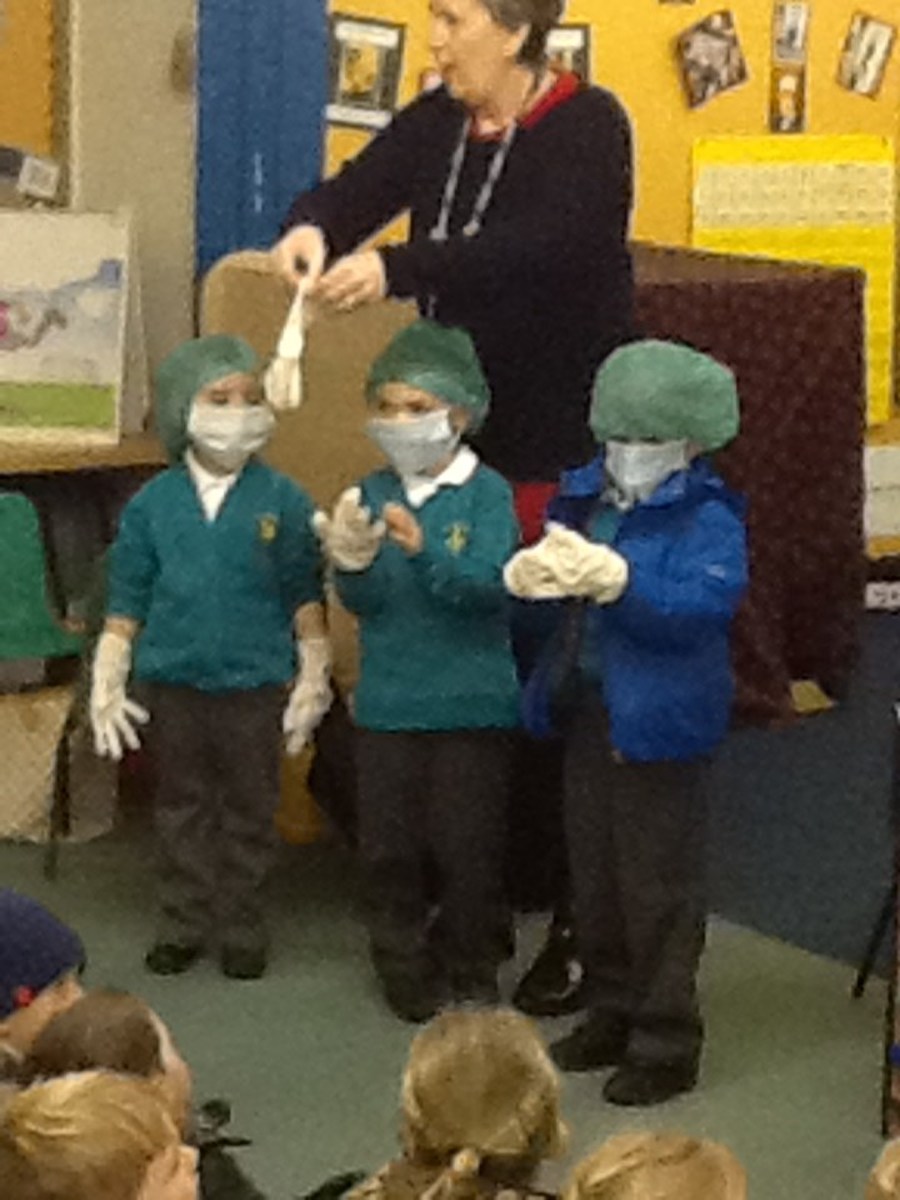 Dressing funny for money!