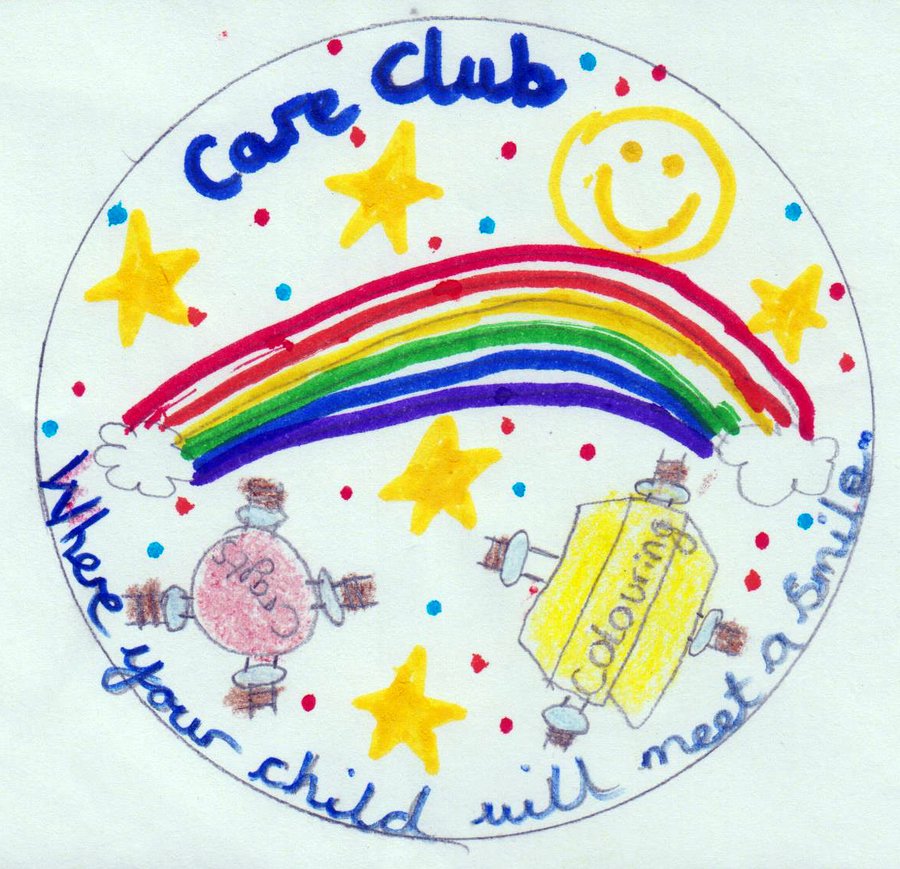 Care Club is open from 7.45 – 9am and 3.15 – 5.30pm.
We cannot accept children before or after these times as we are uninsured.
We are sympathetic to bad traffic etc but we need a phone call to inform us that your child is going to be collected.
The direct line to care Club is 01942 776582
Care Club Activities - Summer 2017
Some comments from children who attend Care Club
'I love Care Club because I've got loads of friends'
'I love Care Club because the food is lovely'
'I love Care Club because they have fun games and activities'
'I love care Club because we can go outside and play football with our friends and new people can come to Care Club.'
Nursery and Reception children having fun in the willow tunnel.
Can they escape in time to go home?
Thanks to Lucy for suggesting we make trophies.
They certainly get the 'thumbs up'!
Christmas Dinner 2014 at the local Bistro
Most of the children who attend Care Club had the opportunity to have either Christmas dinner or a party buffet the week commencing 8th December. We went to Winstanley Café Bar and Grill on the precinct facing school, this meant some of the children were already well-known faces to the Café Staff. The Staff were lovely with the children and set the Café out beautifully. The food, particularly the Christmas dinner, was of high quality and the children enjoyed every aspect of our 'trip out'.
Some comments from children:
"This has been the best day of my life"
"I loved it soooooo much!"
"Thank you Care Club for taking us to the Café"
Skillswise Sports
In March Skillswise Sports attended Care Club to deliver activity sessions for the children. There were two coaches per session, one facilitated activities in the hall with KS2 children and the other coach stayed in Care Club with Nursery, Reception and KS1 children. The session delivered to the younger children was 'Imaginaction' this involved storytelling using actions and weighted balls. The children joined in the activities and thoroughly enjoyed themselves. The session in the hall with the older children was very competitive! The children took part in Dodge ball, Handball and a circuit of activities and really enjoyed their time with Skillswise Sports.
Christmas 2015
All the staff from Care Club would like to wish everybody a happy, holy and peaceful Christmas.
We look forward to seeing you all in 2016.